Dogs have been a companion to humans for over 18,000 years. A little furry ball playing at your house, running around like a goofball. You wouldn't expect what kind of surprises they can give to you. In fact, some said that dogs are better than cats in terms of boosting up your mood. If you are considering getting a dog, here are 5 reasons why you should get it.
1. They Are Loyal
Yes, dogs are very loyal. They wait for you at the front door when you are back from work. They make sure you are always happy when you are home. That's because they look at you as you are a part of their member.
2. Dogs Reduce Your Stress Level
Dogs can ease the stress level of a person whenever you are stressed at work or doing assignments. There isn't a moment where dogs can make you cry. In fact, dogs can understand human behavior and react to the circumstances and try to make us happy again no matter what.
3. Dogs Give Us A Sense Of Purpose
Raising a dog is like raising a child. Their existence enlightens our lives. Creating an uplifting atmosphere around them. They give people a sense of purpose to live and boost up their mood level.
4. They Are Your Security Guard
Whenever you left home to work, your dog is in-charged of the house now. They look after your house making sure no one breaks in. If you have a child, your dog will be much attached to them as you do to make sure they are safe and well protected from harm.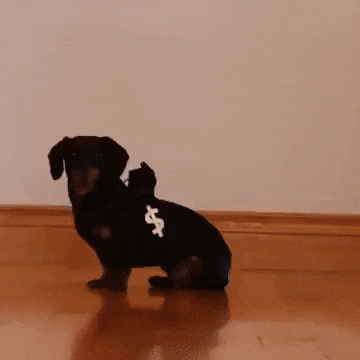 5. Dogs Give Us Confidence
As the saying goes, dogs are man's best friend. Not to mention that dogs are also man's best wingman. People who have dogs are highly able to talk to other people without trying too hard. They are also a good topic to talk about. Dogs are able to boost the self-esteemed and increase the confidence level of a person. Attaboy!