Dua Lipa (It is her real name) was born on 22nd August 1995. She is an English singer and songwriter and also, a model. Her music career was inspired by Christina Arguilera and Nelly Furtado on YouTube.  In 2017, she has gained tremendous amount of popularity because of her music and it is spreading to worldwide. In January 2017, she has won the EBBA Public Choice Award. Her first studio album was released on 2nd June 2017.
Personal Background
Dua Lipa, was born and raised in London, to Albanian parents from Kosovo. Dua Lipa grew up listening to her father singing, Dukagjin Lipa, and that's when she got her singing talent. She got influenced by mainly Christina Arguilera, Nelly Furtado, Destiny's Child. She moved to Kosovo with her family when she was 13. When she was 14, she has made covers for her favorite artists and uploaded on YouTube. Dua Lipa then moved back to London in 2011 and she began to pursue her singing career and working as a model.
How Dua Lipa Became So Popular
Dua Lipa had a rough time during her teens. She worked a lot to pay her bills. She used to work as a hostess and moving to be a bouncer. She was inspired to perform music during her working days. Later on, she had become a part-time model. In 2015, she signed up with Warner Bros Records and released her first single after. Dua Lipa was even popular before she even released her first studio album in June 2017. That's because she has collaborated with Martin Garrix and Sean Paul's music video on YouTube. Those music videos have already passed over 100 million views! Dua Lipa was notable with her "dark pop" with a smoky, deep and resonant voice.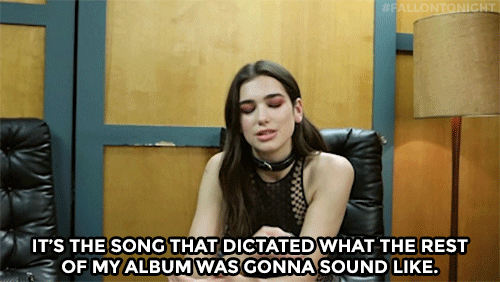 With her new album released, there is no doubt that many teens are hyped to listen to her music even more.
Notable Music Videos
Martin Garrix & Dua Lipa – Scared To Be Lonely
Sean Paul – No Lie ft. Dua Lipa
Dua Lipa – Lost In Your Light ft. Miguel